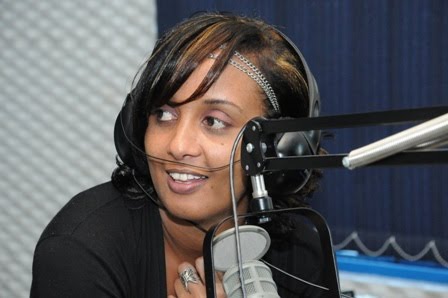 Dj wa kwanza wa kike nchini Tanzania Fatma Hassan aka Dj Fetty wa Clouds Fm amepewa heshima ya kuwa Dj wa kwanza wa kike kutoka Afrika Mashariki kutumbuiza kwenye mashindano ya Big Brother Africa.
Kupitia ukurasa wake wa Facebook Fetty amesema, "Juma mosi hii na jumapili nitakua nikispin ndani ya Jumba la BBA STARGAME, nitume kwa kuniandikia playlist itakayo wapagawisha…na shinda very nice cape ya big brother na high quality Tshirt kutoka CloudsFm…legoooooo."
Fetty ambaye kwa muda alikuwa amepumzika shughuli za udj na kuendelea na utangazaji wa kawaida, amesema imemlazimu kujifua tena ili kuhakikisha kuwa 'haangushi maembe' (kumix vibaya nyimbo) wakati atakapokuwa akipiga ngoma.
Amesema mwaliko huo ameupata katikati ya mwezi May na tangu hapo amekuwa akijikumbushia ujuzi kwenye 'wheels of steel' kwakuwa hiyo ni nafasi kubwa inayohitaji maandalizi ya kutosha.
Mwaka jana Dj wa kike kutoka kituo cha radio cha YFM cha Ghana Nana Kessewa Adu aka DJ Kess alialikwa pia kuburudisha kwenye Big Brother Amplified.
Hiyo si mara ya kwanza kwa Dj wa Clouds FM kupata mwaliko huo. Mwaka jana Dj Steve B naye alipewa fursa hiyo ya kuonesha ujuzi wa mikono yake kwenye 1 and 2!